What are Settings Files?
Settings Files are used to store the settings information for the operating system as well as different applications. Designed only to be opened and modified by the respective program itself, these files store details required by the software application, and are not meant to be viewed by the user.
Popular Settings File Extensions
INI — Format: Text
The INI or Initialization file format is used to store configuration details by Windows programs to initialize program settings in a pre-defined format. Stored in the form of plain text (ASCII), they are mostly used by the operating system (and some other programs) for storing default parameters.
ICM — Format: Binary
The ICM or Image Color Matching Profile file format is used to store color settings for programs as well as devices like scanners and printers. It allows programs across different devices and computers to work on the same color system.
DPV — Format: XML
Developed by Siemens PLM Software, the DPV (Drafting Standard File) file format is used by Siemens NX, a product development software. Used to create CAD design drafts, this file stores settings details for things like color, measurement units, object properties, and more.
THMX — Format: Binary
Developed by Microsoft, a THMX (Theme File) file format is used by Microsoft Office (2007 or later). It can be used to store formatting details like pre-defined colors, fonts, and more.
XDR — Format: Text
Developed by Microsoft, the XDR or XML-Data Reduced file format is created by XML-Data Reduced schema definition language. It stores data to describe data in one or more XML files.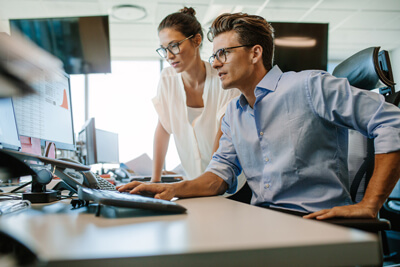 ---
File Database Breakdown - Settings File Extensions
Top Settings File Extensions
Free Download - Fix File Association issues with WinThruster