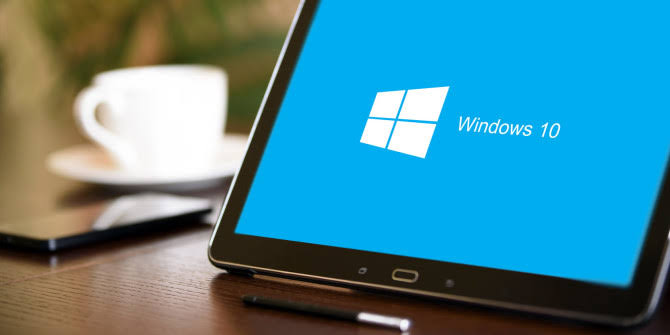 Here is how you can get Windows 10 for free in 2020
You might have not heard of it but as of 14th January, 2020, Microsoft announced that security patches for the beloved Windows 7 are not going to roll out anymore. It means that pretty much everyone who is using Windows 7 or Windows 8 for that matter will indefinitely have to upgrade to Windows 10. On Microsoft's official website, the Windows Home Operating System is available for 139$. Well, here is the kicker for you all. What if I told you that you do not have to spend a single penny to get Windows 10 on your personal computer or laptop? Pretty interesting, no?
As some of you know, back in 2015 when Windows 10 was officially unveiled as the next Microsoft Windows Software, people were hyped. Back then, upgrading to Windows 10 was as simple as clicking on Upgrade and then the waiting game started. Now, the story is very different. Let's just say updating to Windows 10 is not as simple as anymore. There are still many ways through which you can use Windows 10 for free in 2020.
It should be noted that this Free Windows installation trick has some limitations. Let's say that the current licensed copy of Windows 7 or Windows 8 or 8.1 is a 'Home' version, then you can only update to the 'Home' version of Windows 10. Alternatively, if you are using the 'Pro' version of Windows 7, Windows 8 or 8.1 then you can only update to the 'Pro' version of Windows 10.
The Free Upgrade trick
We don't really have a clue as to why Microsoft would do this, is it a glitch? Is it consumer promotion? Who knows? Who cares? All you should care about is that it is totally legal!
A free upgrade offer that started off in July of 2015 and ending in 2016 is still up for grabs. In order to update to Windows 10 for Free, you must be having a licensed, activated copy of Windows 7, Windows 8 or Windows 8.1
Here's how you will be able to do it.
Open your search engine and type "Download Windows 10″ Or click on this link.
Click on 'Download Tool Now' under the heading 'Create Windows 10 Installation Media'.

Open the downloaded 'Media Creation Tool' and Run it.
Read the terms of service and Accept it.
Choose the 'Upgrade Now' option and accept.

Then choose whether you want to keep your existing data or not. To keep your existing data, click on 'Keep personal files and apps'.


Wait for Windows 10 to completely install, this process may take some time and may restart your laptop or personal computer a couple of times.
After the procedure is completed, it is highly advisable to check if your licensed copy of Windows 10 has successfully activated. In order to do this; search for settings and check for the option named 'Update and Security', afterward check for the option named 'Activation'.