How to use a Dedicated Graphic Card for Apps on your laptop.
There are usually two graphic cards in our laptop nowadays, the first one is the integrated intel graphics card which is built in when you buy a laptop with an Intel chip and the other is a dedicated graphic card which is for the purpose of gaming and/or image/video editing or rendering. It's common knowledge that intel integrated graphics isn't capable of more than just the basic graphic tasks.
Laptops are a norm nowadays for people belonging to any industry, most of us like to work with concentration while sitting in one place while some like to work while traveling. Well in the latter scenario, our laptops are mostly running on their battery and are on power-saving mode, which, most of the time restrict the usage of the secondary graphics cards, resulting in lag or slow performance.
In this article, I am going to guide you on how to forcefully use your dedicated graphics card for any application while your laptop is on power-saving mode or when it's running on battery and not plugged in. Just follow these simple steps and you are good to go.
Step 1:
Firstly, open settings by typing in the search bar or from the start menu or from the notification area.
Step 2:
Then click on system setting,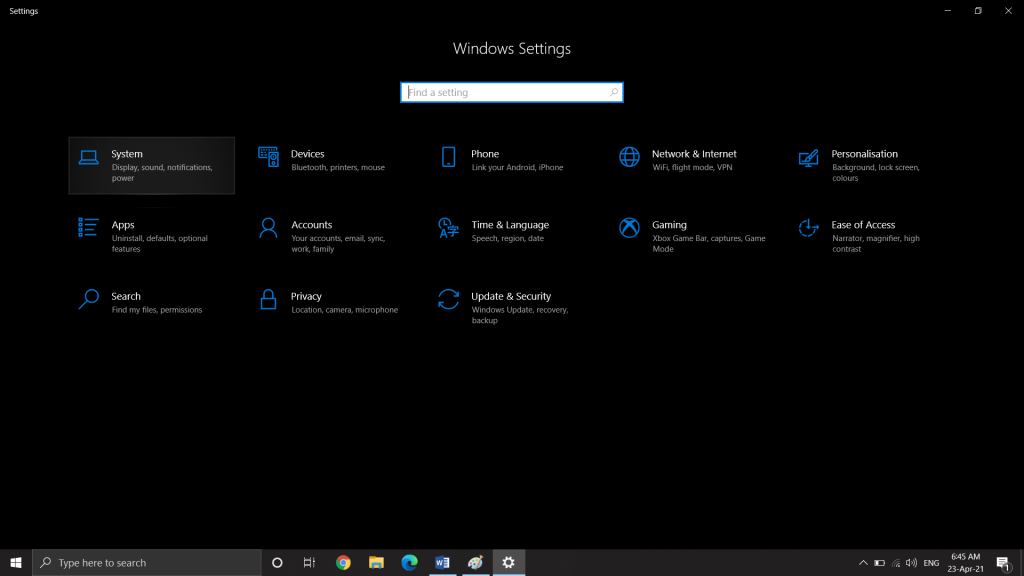 Here you will see all your option.
Step 3:
Step 4:
Then scroll down and you will see an option "Graphics Setting"
Click on it and a new page will open like this. 
Step 5:
Click on the browse button and select the desired app that you want to run with your dedicated graphic card.
Step 6:
Your application will start appearing in the list below, it will also show you two options such as "options" and "remove"

Click on "options"
Step 7:
Here you will see that by default it is set on the first option that is "let the windows decide" and you will see other options below.

You will see that there is an option at the bottom allowing you to run your app every time on your dedicated graphic card.
Select this option and then hit save.

After this, just restart your application and you are ready to go. 
This method is applicable to all windows laptops having a dedicated graphic card.