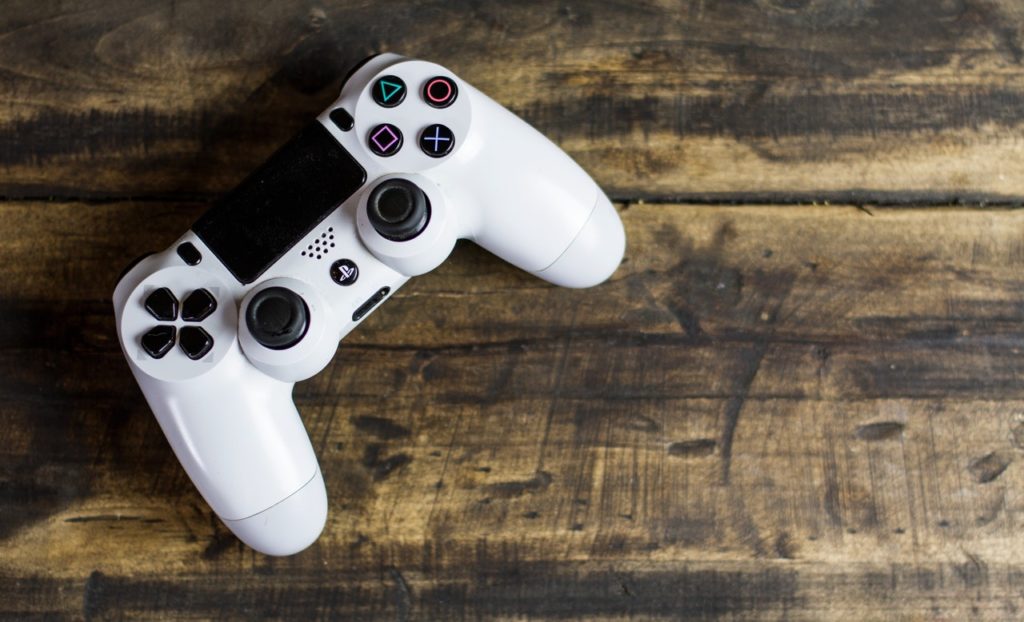 How to make a DualShock PS4 Controller work with Games in Windows
Sony's PlayStation and Microsoft's Xbox line of devices may be the most popular gaming consoles around the block, but there is a whole community of people who still prefer to use Windows PCs for all their gaming needs.
There are a number of reasons why people still prefer building their own gaming PCs, even though it can be considerably more expensive than buying a console. One of the biggest reasons is the power of choice your own computer gives you over a console. The ability to selectively upgrade certain parts of your PC, depending on what you need, allows you to play around with the game's advanced settings. The higher the specs, the better quality you can play the game on. Moreover, PC games can be modified to a certain extent, opening a whole new world of in-game customization and tweaks that no other console can offer.
However, while a PC's mouse-and-keyboard may be the perfect combination for First Person Shooters like Call of Duty and Role-Playing Games like World of Warcraft, etc., there are just some games like FIFA and Need For Speed that are best played with a controller.
---
Both, the Xbox One and the Playstation 4 have great controllers with great ergonomics. Here, we will demonstrate how you can pair up your Playstation 4's controller to use it to play games on your Windows PC,
Things You Will Need
A PS4 DualShock 4 Controller
A Micro-USB cable / Bluetooth Adapter
Software to Download
You'll be needing a couple of software tools to make the Playstation 4 Controller work with your Windows 10 PC. It is better to download them before starting with this guide to make sure you have all things ready and set-up.
Installation
First, open the Microsoft .NET Framework 4.5.2 driver you downloaded earlier and follow the given steps to install it.
Only for Windows 7 users, launch the Xbox 360 Controller Driver installer and follow the given steps to install it.
Plug in your PS4 controller to a USB 2.0 port (or a USB 3.0 port) using the Micro-USB Cable Adapter. Steam has built-in support for DualShock 4 controllers so if you want to use your controller to play games on Steam, you're good to go.If you want to play non-Steam games, proceed with the next step.
Note: If you have a Bluetooth adapter, plug it in and pair your controller.
Extract the contents of the DS4 Windows file that you downloaded earlier to another folder.
Once you're done extracting, you will see two files in the folder: DS4Windows and DS4Updater. Open DS4 Windows to launch the program. You should now see your controller listed over there, as shown in the image below.
That's it. DS4Windows will also show other important details like the battery status. You can click on the Edit button to change the key mappings, allowing you to set which key responds to what corresponding control. By default, your controller is set to act like an Xbox 360 controller.
Most games will have their own Controller-settings menus, allowing you to tweak how the controller behaves inside the game. However, if that isn't an option, you can always rely on DS4 Windows software to choose your preferred settings including key mappings as well as sensitivity.
Known Issues
I am unable to install DS4Windows!
You can follow the thread over here to see if you are facing the same issue and try some of the solutions recommended over there.
Why is my controller is not showing up in DS4Windows?
There could be a number of issues. First, try changing the port your controller is connected to and then reopen DS4Windows. The tool also is known to have issues with a USB 3.0 port so if your computer has a USB 2.0 port, try connecting to that.
If the controller still doesn't show up, you can try installing the Virtual Bus tool, as recommended in the thread over here.